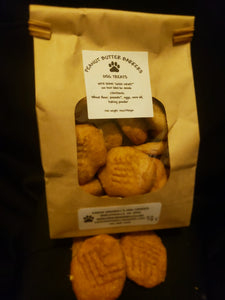 Peanut Butter Barkers
Yummy peanut butter treats - one of our best sellers!
Ingredients: Wheat flour, peanuts, eggs, corn oil, baking powder
GOOD NEWS:
Peanuts contain healthy fats, and are an excellent source of biotin, which is said to help improve a dog's skin & coat. Peanuts are also a great source of protein.